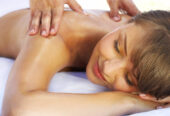 Indulge in royal relaxation at Royalking Spa. Experience a world of tranquility and rejuvenation with our luxurious spa treatments, expert therapists, and serene ambiance. Pamper yourself like royalty today!
Overview
Category:

Organic Spa

Full Address:

Chandigarh , India

Services:

Massage Therapy, Body Treatments, Manicures and Pedicures, Waxing, Body Massages, Hydrotherapy, Sauna and Steam Rooms, Yoga and Meditation, Pregnancy Massages, Specialty Treatments

Amenities:

Relaxation Area, Locker Rooms, Showers, Jacuzzi or Hot Tub, Sauna and Steam Rooms, Spa Cuisine, Aromatherapy, Music and Ambient Lighting, Meditation Areas, Beauty and Retail Boutique, Fitness Center, Foot Baths
Features:
Massage Therapy
Body Treatments
Manicures and Pedicures
Waxing
Body Massages
Hydrotherapy
Sauna and Steam Rooms
Yoga and Meditation
Pregnancy Massages
Specialty Treatments
Business Hours
We are currently open.
Open
Close
Monday
Open (24 Hours)
Tuesday
Open Today (24 Hours)
Wednesday
Open (24 Hours)
Thursday
Open (24 Hours)
Friday
Open (24 Hours)
Saturday
Open (24 Hours)
Sunday
Open (24 Hours)